Metal cutting
Atom Fabs can also offer in house waterjet cutting from our profiling team.
The machine is a Bystronic Byjet smart 3015 with twin heads. Waterjet cutting has the flexibility to cut 0.01 millimetere-thin plastic films to 200 millimetere-thick titanium whilst maintaining superb accuracy and edge parallelism this flexibility is also reflected in the range of materials that can be cut a few of which are:
Titanium Plastic Stainless steel Wood Hardox Rubber Brass Carbon Fibre Copper Composites Granite Marble Glass Mild Steel Nylon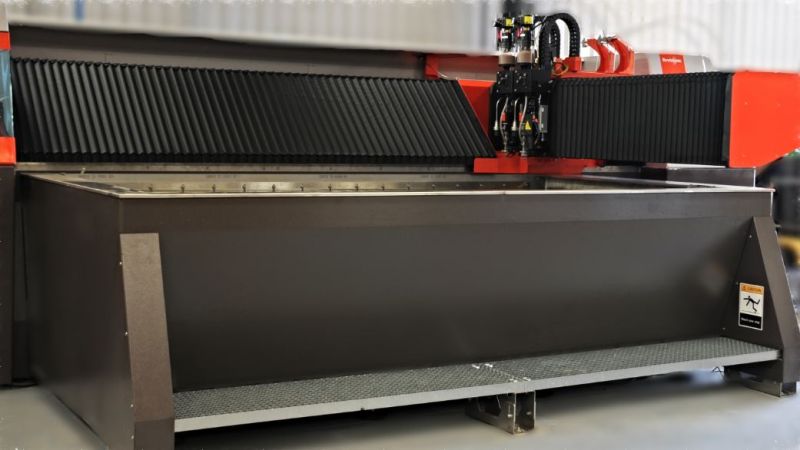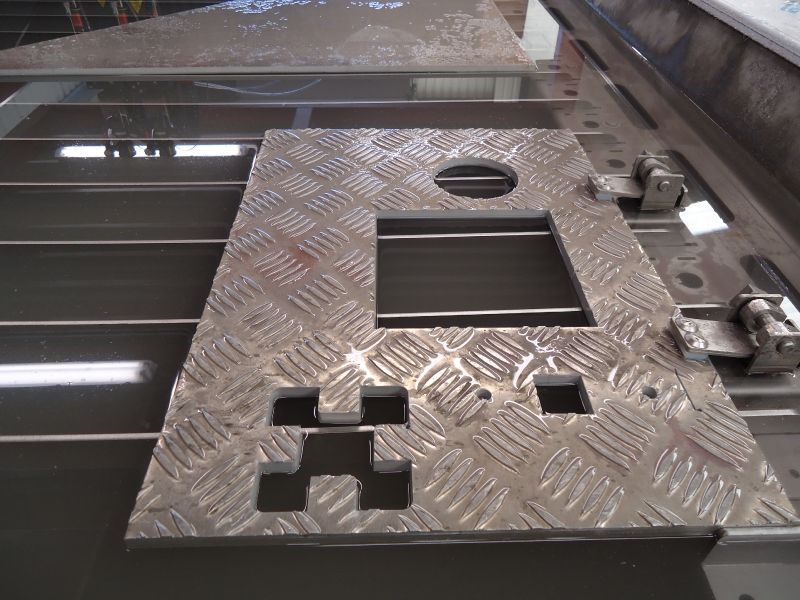 ByJet Smart 3015
Number of cutting heads 1 or 2
---
Maximum positioning speed parallel to the x, y axis/simultaneously 20 m/min/28 m/min
---
Nominal Sheet size x = 3000mm y=1500mm
---
Positioning accuracy Pa** ± 0.05 mm/m
---
Maximum cutting range for flat processing 3068 × 1544 mm
---
Maximum workpiece weight on cutting grid (standard grid slats)*** 1600 kg/m2
---
Max. component height on standard grate slats 200 mm
---
Waterjet vs Laser
The choice of whether to use waterjet or laser for your next cutting job depends entirely on what your specifications are. This is because fixed tooling and fixturing are generally not required in either cutting process and set up costs are minimal for both the questions you should be asking are what type of material do you want to use? What is the thickness? What sort of tolerance and edge finish are required for the job you're doing? Will your part be effected by heat? The comparison below shows the edge finish on two alike mild steel blocks, one laser cut and the other waterjet cut.
15 x 15 x 15 Mild steel block Laser cut 15 x 15 x 15 mild steel block waterjet cut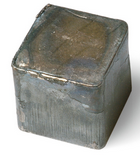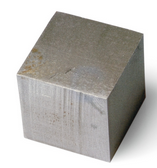 Any queries/questions do not hesitate to visit the Waterjet website to gain any extra information you may need.
Here are some example of work we have been able to produce from the Waterjet: