Welding
MIG Welding (Metal Inert Gas welding)
The arc welding process was developed for welding aluminium; This method is quickly applied to steels, due to it working so much faster than other methods. Highly versatile thanks to constantly improved technology, it is used extensively in fabrication.
We have a number of Lincoln welding plants in our workshop and for use on site.
TIG Welding (Tungsten Inert Gas)
This alternative arc welding method is ideal for light metals such as aluminium, magnesium, copper alloys and stainless steel. It offers enhanced control and stronger welds which engineers favour, but is slower and more complex to deliver to consistent high standards than other welding systems. TIG welding requires considerable human input from highly skilled, and experienced operators.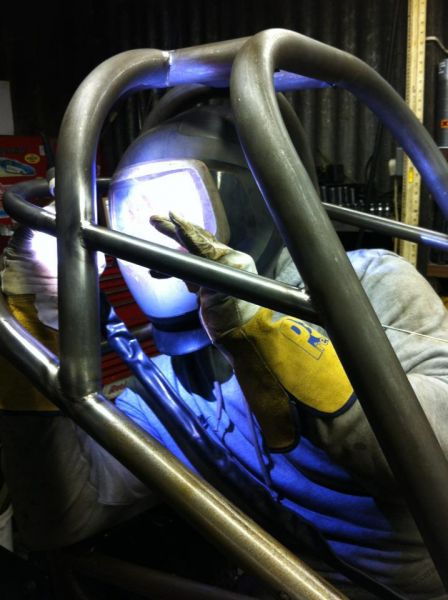 Cleanliness is critical for the best quality welds, and we ensure all our equipment is well maintained and cleaned to ensure issues such as porosity never arise; even preparation work on materials can be carried out to remove loose dirt and oxides like rust. Used in aerospace, outer space and even nuclear waste storage for its strength, TIG welding is also found in thin wall tubing products such as bicycles.
Please see our uploaded video of one of our skilled welders, TIG batch welding some small plates.